SANTA BARBARA
There are three generations of Giorgiani Family who have taken turns at the helm of this prestigious Salento winery. Cantine Santa Barbara is located in San Pietro Vernotico (Brindisi) and here we find vineyards and the oenological plants for the wine making and distribution. Great connoisseurs of the vine and its fruits, the family and its members have dedicated, decade after decade, passion, time and energy in the refinement of the wine. The Giorgiani have always loved to do this, respecting the tradition taking care also of the wine amateurs. Santa Barbara supports the native and traditional wines but also the most prestigious international grapes, because the sunny lands of the South of Puglia reveal an extraordinary potential.

The winery, modern and functional, have also become the most appropriate seat of the "Ercole Giorgiani" Wine Museum Foundation, an engine of culture chaired by Pietro Giorgiani with his daughters Maria Rosaria and Marcella.

In 1982 Luigi Veronelli, famous and illustrious food and wine expert, in the "Catalogo of the best wines in the world" pointed out, among two-three Apulian wineries, also Santa Barbara, a great result.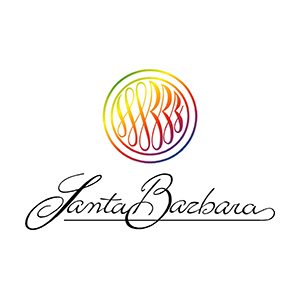 Subscribe to the Newsletter
To follow updates on wineries and wines