CASTELVEDER FRANCIACORTA
The history of a company is the story of the people who conduct it, it's the story of Renato and Elena Alberti, that in 1975, convinced that the secret of bubbles were in their land, planted with confidence the first rooted.

The result of this adventure are masterpieces of harmony, carved by nature, tradition, from uncertainties, attempts and research, by constancy and patience to get the best. Creators of this earned success, Tiziano Franchi with the consulting of the wine expert Teresio Schiavi.

The Castelveder estate produces 80,000 bottles with grapes from vineyards that still retain their name: Ronco del Castellotto, la Madonna della Rosa, the Palazzina and the Cilinder, the Nulli and the Guast and Capelét.

The style of Castelveder is a mix of youth and old age, it's  a family continuity fostered by a real culture of "transmit".

Elena and Renato values were collected from their granddaughter Camilla that leads the company today.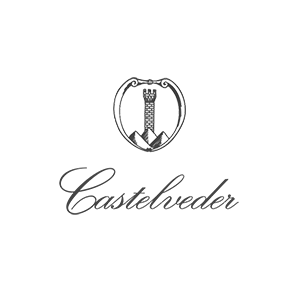 Subscribe to the Newsletter
To follow updates on wineries and wines