GEMMA
In 1978 Silvano Piacentini, after his long experience in the worldwide quality wine distribution, decides to found a new production reality in Serralunga d'Alba, an area considered one of the most authentic sanctuary of "Barolo", in the heart of Langhe hills. The activity starts in an old building, property of Opera Pia Barolo of Marchesi Falletti, in the historic center of the village.

In 2012 Gemma expands with a new modern winery, not far from the first building. The new winery is realized following the sustainability principles, thanks to which it obtains the ISO/14064 certification for zero CO2 emissions in the production process, from the vineyard to the bottle.

Nowadays Gemma is property of Famiglia Piacentini and Luigi, Silvano's son, manages the activity following the commercial and production areas, with a continuous look at the winemaking process. As professional Sommelier, he can contribute bringing suggestions to improve the quality in cooperation with the winemaker. Gemma's goal is the respect of the grapes' variety and their territory, both for the environmental well-being and for the possibility, in this way, to enhance the vine, seeking the maximum elegance in the final products.

The vineyards of Gemma extend for 26 hectares in different communes of Langhe, such as: Alba, La Morra, Monforte d'Alba, Roddi, Roddino, Serralunga d'Alba, Sinio. Here all the Gemma wines originate, products which find their best expression in the perfect matching with food: in this occasion it is possible to catch the extraordinary balance that Gemma develops in its wines. Tasty dishes, red meat, grilled meat and brasato emphasize red wines, while for whites aperitif, fish and white meat emphasize their characteristics. Moscato is perfect as aperitif with the dessert or finish a meal.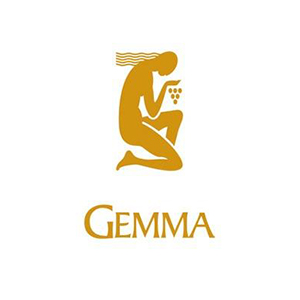 Subscribe to the Newsletter
To follow updates on wineries and wines