SILVANO PIACENTINI: RECIOTO DI SOAVE AND RECIOTO DELLA VALPOLICELLA ARE NOW AVAILABLE
Our line SILVANO PIACENTINI is now complete!
The most famous sweet wines from Verona are part of Silvano Piacentini wines: RECIOTO DI SOAVE and il RECIOTO DELLA VALPOLICELLA enrich and complete our local wine production.
We remind you that in our website you can download the data sheets.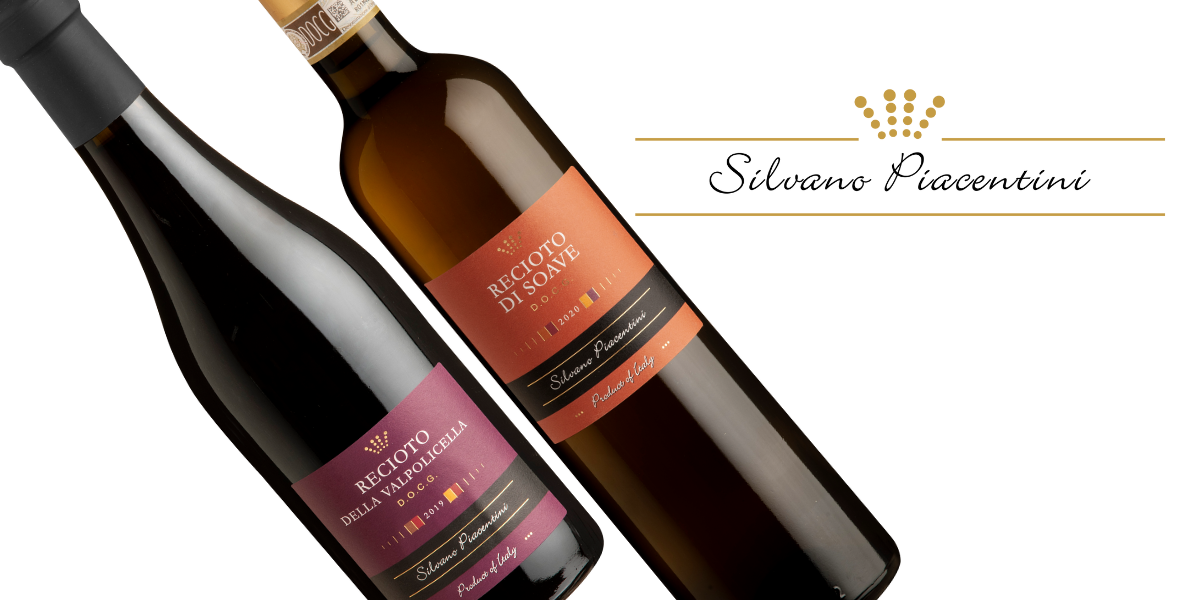 Subscribe to the Newsletter
To follow updates on wineries and wines