FIETRI
Fietri is located in the Chianti Classico, in the village of Fietri in the municipality of Gaiole in Chianti, province of Siena, a land of great wines where to find the contact with nature and history.

The adventure originates in this magical place, full of charm and history, almost completely abandoned in the 60s with the end of agricultural contracts of sharecropping, returned to rebirth in the 80s for our will, supported by renewed interest for the Chianti Classico wine and the new agritourism formula. The transformation was carried out in full respect of the pre-existing agricultural traditions not only regarding restoration and building renovation, but also in the configuration of the campaign itself. In the 2000s the new vineyards were carefully designed and then realized; they actually reach the surface of 8 hectares aimed at production of high quality wines.

Today Fietri produces in Organic Agriculture from its excellent Sangiovese grapes the Chianti Classico DOCG, the Chianti Classico Riserva DOCG, the Sangiovese IGT Rosé, the IGT red wine "Dedicated to Benedetta. With Chardonnay and Viognier grapes it is also produced the IGT white wine "Hic et Nunc.

With 15 hectares of olive groves of Moraiolo, Frantoio and Leccino varieties between 430 and 580 mt s.l.m. a superior quality organic extra-virgin olive oil is produced.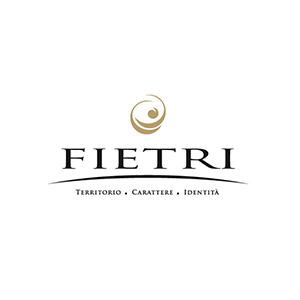 Subscribe to the Newsletter
To follow updates on wineries and wines