DIADEMA
In 2004 Alberto founds "Diadema" producing a red wine with the strong and intense taste of Tuscany region.
For this new project, he creates an innovative, impactful label that best expresses how much this place, home and the wine are something so precious and luminous for the family that they had to set it on the top of the bottle. The label, composed of crystals selected by the Family and set by the skilled hands of Florentine artisans, becomes an icon and symbol of the company.
The first confirmations and affirmations of the work arrive after the first five years, when Diadema Rosso receives the first awards from the critics. In 2010 the family creates Damare, an IGT line composed by red, white and rosé wine: a mirror of the territory in a more direct, simple and ready-to-drink way.
In 2018, in the heart of Mugello, the Collefertile farm project was born. Here the production idea takes more and more field in the organic world, producing evo and organic jams.
Diadema is home and family. With Giulia and Livia, Alberto's daughters, the family continues the project  making it the right combination of their ideas and visions, bringing it closer to them, supported by the experience of Francesco, who has been in the company since the beginning, and Emiliano, reference point for achieving the quality objective.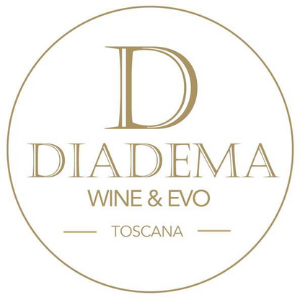 Subscribe to the Newsletter
To follow updates on wineries and wines