LE PIRRE
The Premium Wine oenotechnical team guided by Luigi Piacentini, selects and develops wines and spirits from different Italian regions and market them with company owned brands.

The goal is to represent and offer exclusively prestigious wines at excellent value for money. The oenologists collaborate with experts specialised in the various stages of wine making to follow the process of grape growing, selection and harvest, as well as the aging and bottling of the wine. They also manage the constant technical supervision and quality control to guarantee excellence of every single product. The most advanced technologies are combined with professional oenological experience, a skill that is handed down from generation to generation.

Le Pirre brand is the Sicilian piece of our Italian regional wine mosaic. Pirre is the abbreviation of Pirrere, the name given by the ancestors to refer to the typical Sicilian tufaceus and basalt stones of the caves. With Le Pirre, Premium Wine Selection offers one of the most famous Sicilian wines: Nero D'Avola.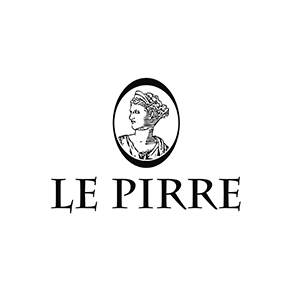 Subscribe to the Newsletter
To follow updates on wineries and wines